The Advanced Mobility Propulsion lab seeks to create Ultra-Quiet, Efficient Electric Aircraft Propulsion for Advanced Air Mobility.
LEARN MORE
CONNECT WITH TEAM
Unmanned/Autonomous Vehicles
Design Thinking

Human-Centered Design

Data Modeling & Forecasting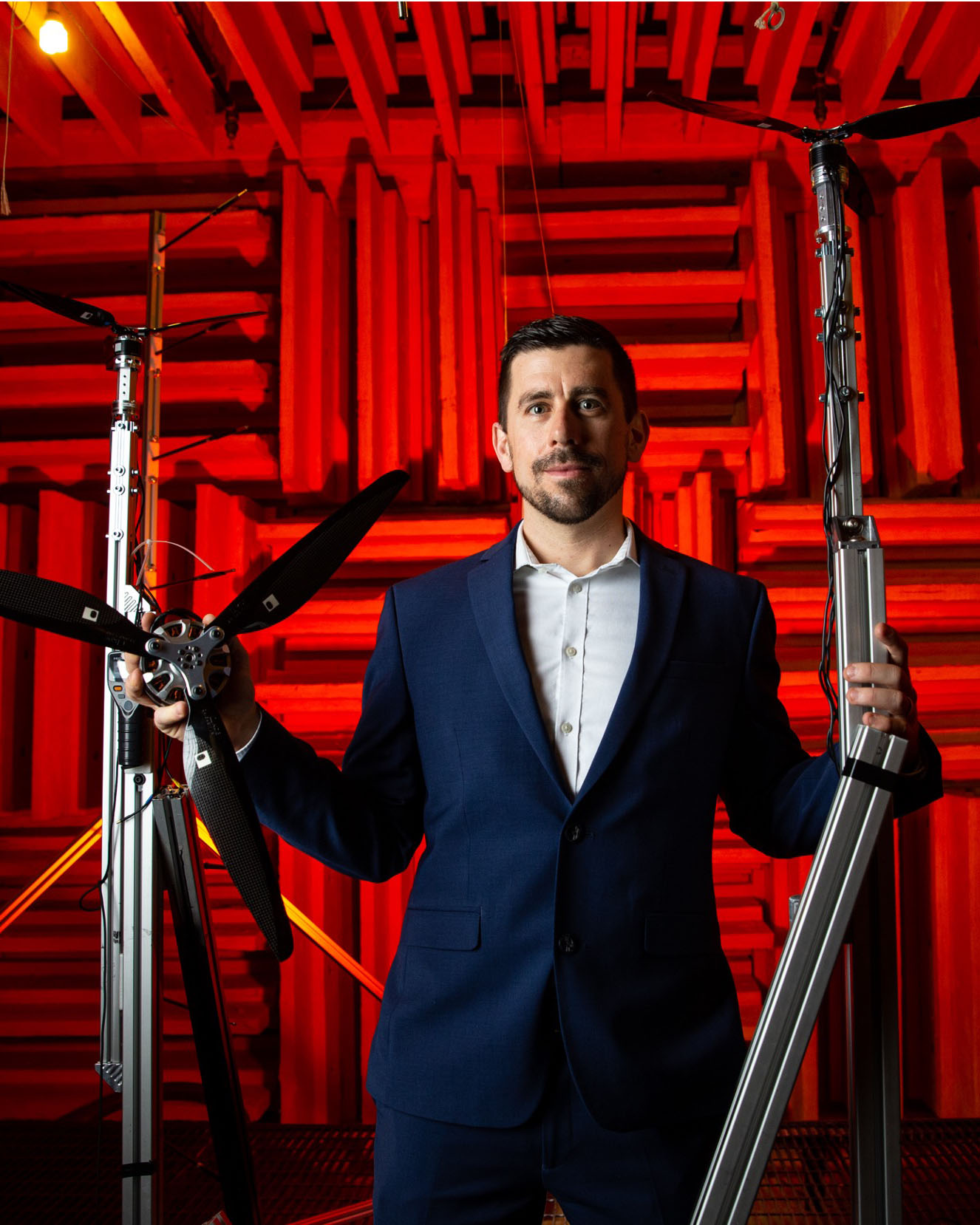 Dan Cuppoletti
Director
Advanced Mobility Propulsion Lab
Noise is a human problem, not just an engineering problem. The Advanced Mobility Propulsion Lab at Digital Futures is aiming to develop novel data, tools, designs, and solutions to enable ultra-quiet electric aircraft propulsion systems. Novel aircraft envisioned by Advanced Air Mobility (AAM) and Unmanned Aerial Systems (UAS) present many unique aerodynamic and aeroacoustic challenges. Distributed electric propulsion (DEP) is ushering in an entirely new class of aircraft with up to 30 propulsors per aircraft. Existing acoustic prediction tools, noise models, acoustic metrics, and noise regulations are insufficient to ensure that the AAM noise impact will be publicly acceptable in populated urban, suburban, and rural communities. We will collaborate with the leading electric aircraft companies, DoD partners, all levels of government, and small businesses to develop comprehensive integrated solutions to ensure communities elevate their possibilities, not their annoyance levels.
Alejandro Lozano Robledo
UC Transportation Design
 Future Mobility Design (FMD) Lab
Dr. Kelly Cohen
UC Aerospace Engineering
Dr. Mark Turner
UC Aerospace Engineering
Gas Turbine Simulation Lab
Digital Futures Grand Opening
Stay up to speed on building progress.